Tube Bending & Punching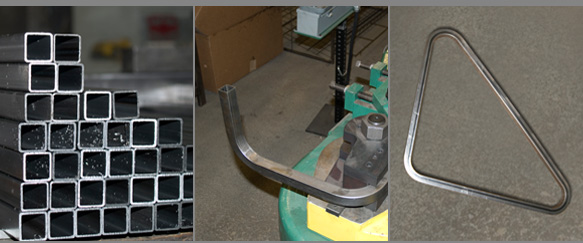 Our tube bending capabilities allow for the formation of small and large radius bends from round, square, rectangle, channel, angle and solid bar. We can provide precision tube bending and rolling in various diameters and material types to meet your specific needs. Tube punching is recommended for medium to large volume production runs, allowing for cost-efficiency.
Our tube bending and punching equipment bends up to 4" with cope and swedging capabilities.