Assembly, Packaging & Distribution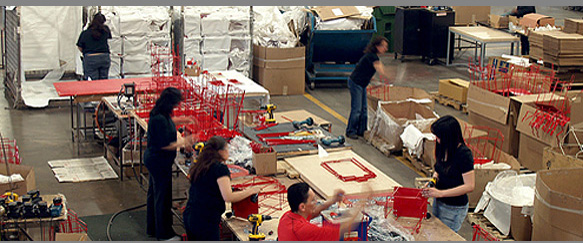 Astoria Wire has more than 27,000 square feet of space, devoted to assembly, packing and distribution services. We can take your product from design, to production, to packing per your specifications, plus warehousing if needed and final drop shipping to any designated location.
We know this aspect of production is often taken for granted. Our extensive knowledge helps us complete the fabrication process with great care. Astoria is truly your full-service, high quality, turn-key source.
Our assembly and packing area includes:
Finishing
In-House Silk Screening
Assembly of Units with Client Supplied Casters, Labels, Graphics or Plastic & Wood Components
Electronic/Light Assembly
Bulk Packing & Shipping
Individual Item Packing & Shipping for Drop Shipments
Packing Engineering Assistance